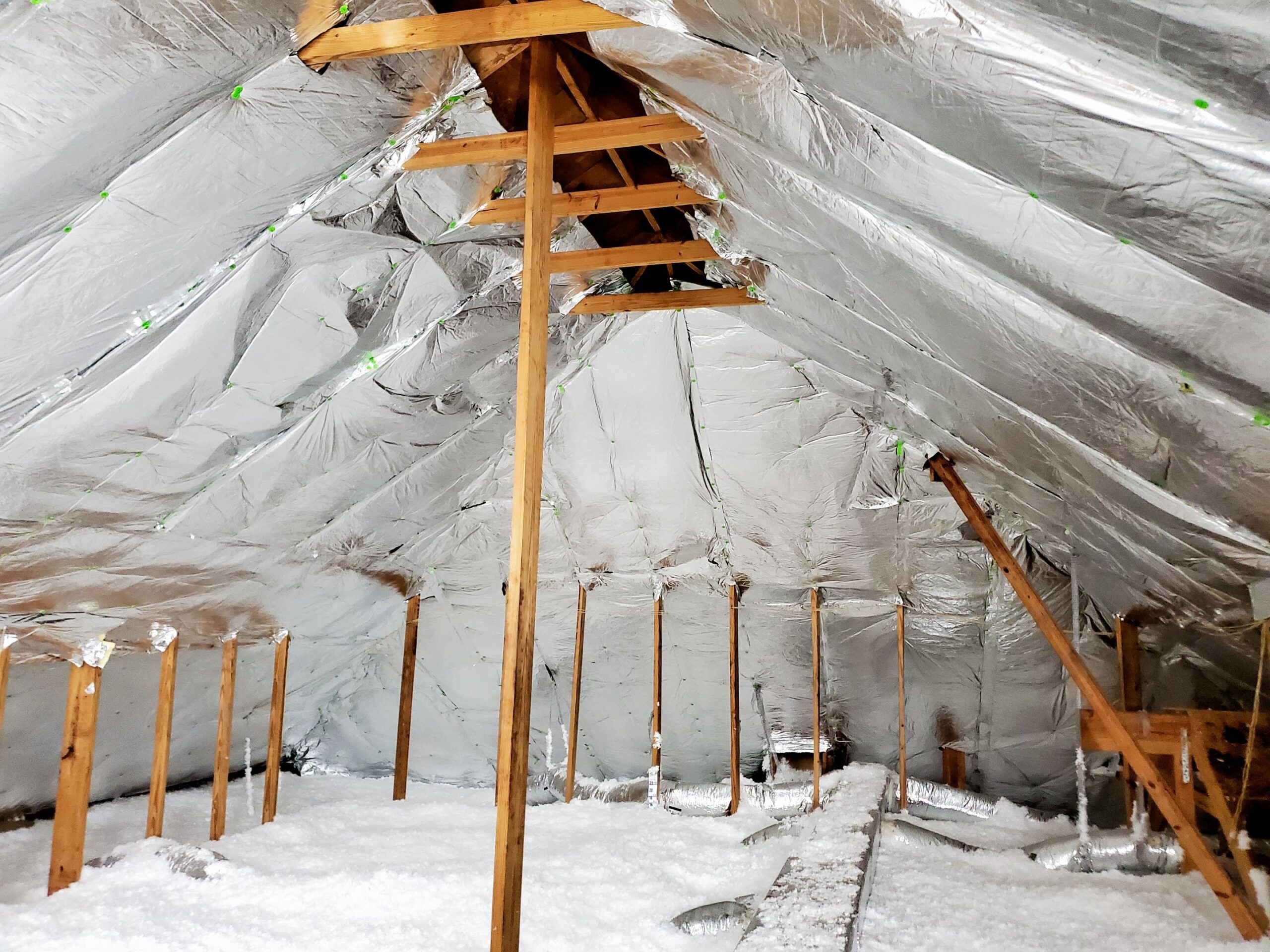 Attic Energy barrier
The Best of Both Worlds
Our Multi-layer, Thermal Reflective Insulation Features Both A R-Value And E-Value Because Of Its High Density Fiberglass Core. This Means, Unlike Traditional Types Of Insulation, Our Attic Energy Barrier Protects Against All Three Types Of Heat Transfer: Convection, Conduction And Radiation. Keeping Your Attic Cooler In The Summer And Warmer In The Winter.  This Complete Protection Will Result In Increased Comfort And Energy Savings.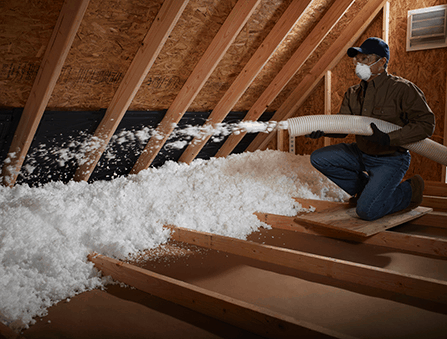 Fiberglass Insulation
One Of The Most Environmental Products Of It's Kind. Our Fiberglass Insulation Is Guaranteed to Remain At It's Original R-Value, Won't Decay Or Provide Food For Animals or Microbes. Formaldehyde Free And Won't Absorb Moisture.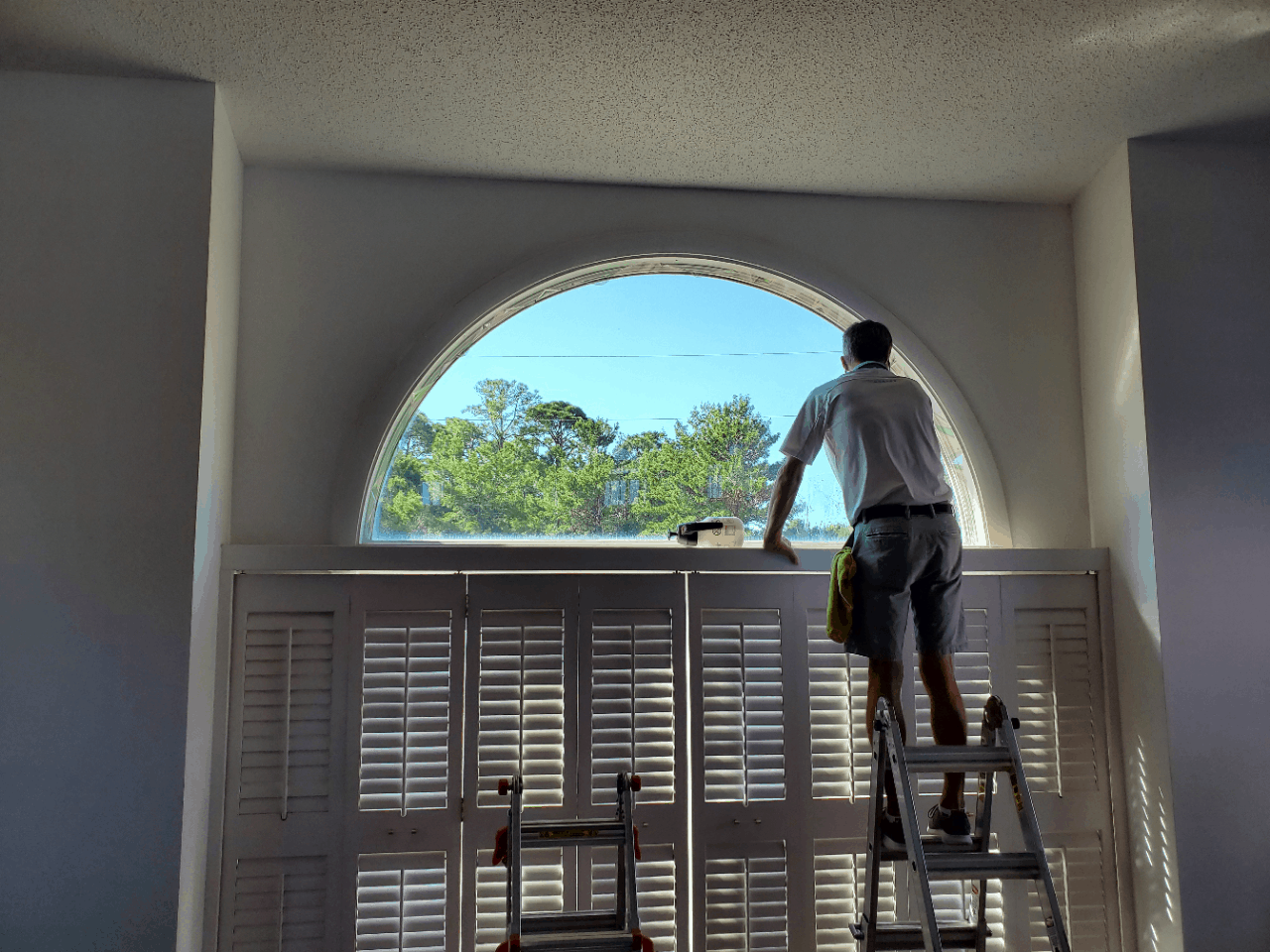 smart film
Window Tint Of The Past Tried To Lower Solar Heat Gain By Making Windows Darker Which Absorbs Heat, Our Film Reflects The Heat and Lets You Keep Your View While Reducing Energy Costs And Increasing Comfort.  Our Smart Film Is Virtually Clear, Reflects 94% Of Radiant Heat and 99% Of Harmful UV Rays.
Spray Foam
With Offering Open And Closed Cell Spray Foam, We Can Fix Just About Every Energy Loosing Situation You May Have.  Closed Spray Foam Is An Excellent Choice When Upgrading Your Crawl Space Insulation.  Open Cell Is The Best Choice When Upgrading Your Attic Space, Increasing Comfort and Saving You Money.
Motorized awnings
Our Motorized Awnings Have Hundreds Of Colors To Match Any Design And Several Custom Lengths To Fit Any Lifestyle. We Also Include Built In Dimmable LED Lights To Enhance Your Outdoor Nightlife, Integrated Cassette Housing, Which Protects The Awning Fabric From Weather Damage, Extending The Life Of The Fabric. Each awning Comes With A Wireless Remote And Built-In Wind Sensors.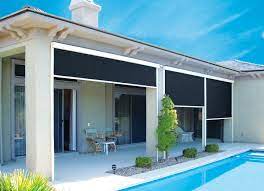 Motorized Screens
With A Custom Motorized Screen You Can Increase Your Comfort And Style, Indoor And Out. Lifestyle Options Include Insect Protection, Weather protection And Privacy protection, With The Ability To Retract The Screens With The Touch Of A Button.
Our work
Click here to see just a few ways ECES has increased comfort, upgraded, and saved our friends ENERGY
Contact Us
It's simple, educational and complementary.  Contact us today!